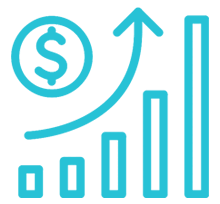 Accounting and Bookkeeping
We provide both inbound (at our office) and outbound (at client office) accounting services for the preparation of full set accounts and other accounting related tasks and job scopes such as handling accounts receivables, accounts payables and bank reconciliations in Malaysia. Clients can choose to have their accounts maintained at the convenience of their office or ours.
Accounting Recruitment
Having challenges recruiting suitable accounting staff in Kuala Lumpur (KL) and Selangor, Malaysia? Accounting staff recruitment can be very time consuming. Searching and attracting suitable accounting talents can take a very long time. It is frustrating to wait especially if your accounting department is short-staffed and the accounting and finance workloads keep increasing.
---
Accounting Software
Are you looking for accounting software in Malaysia? The financial health of a business can be monitored by using an accounting software. As one of the six components in accounting information system, the software plays an important role in maintaining both the efficiency and effectiveness. In general, the utilization of accounting software helps to automate entries, manage invoices, handle financial reports and much more.
Income Tax Services
We provide company and business income tax services to clients in Kuala Lumpur (KL) and Selangor. We can assist you to manage your income tax compliance obligations and to inform you of any tax updates that may affect your company or business.
---
GST Services
Goods and Services Tax (GST) has been effective since 1 April 2015. In order to assist companies to better prepare and handle GST related challenges, we offer the following GST services below..
Other Financial Services
We provide other financial services to accommodate your ad-hoc requirements from time to time.
---
Technical Accounting & Forensics
A team of ethical, analytical and detailed-oriented accountants to provide investigative services and advise on technical aspect of your accounting.